We believe that healthy skin starts with a commitment to a regular skin care regimen, using high quality products every day. While we often think of the face first when it comes to caring for the skin, the skin on the body also needs attention.
Panache provides only the best products that care for skin from head to toe. Purifying cleansers, refreshing toners and hydrating moisturizers cover the basics for the face. We also carry specialized treatments for concerns such as acne, aging and rosacea as well as targeted products for specific areas like the eyes, neck and lipSkin care products for the body include the basics like cleansers and moisturizers but we also offer more specific products for areas like the hands and feet as well as treatments for concerns such as scars, stretch marks and cellulite.
Our estheticians must have complete faith in the products we recommend to our clients, that is why we only carry the best in the industry.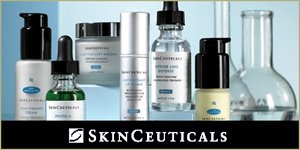 Advanced Skincare, Backed by Science
Our mission is to improve skin health. Dedicated to this purpose, we make one simple promise—to provide advanced skincare backed by science. Born from decades of skin cancer research, our high potency formulas are concentrated in pure actives and proven to penetrate optimally into skin. Made in the USA, we are used and recommended by dermatologists and plastic surgeons, select pharmacies, medical spas, and premium spas to both correct the signs of aging and prevent future damage.