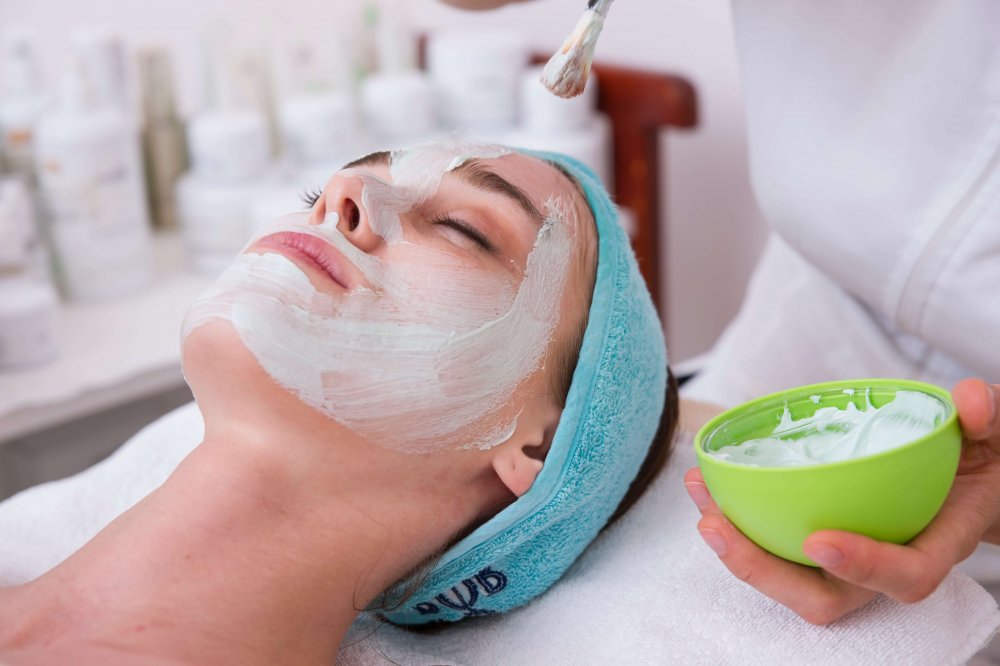 Posted on June 22nd, 2021 at 11:34 AM
Skin, especially the delicate skin of your face, is susceptible to damage from environmental factors such as UV rays, free radicals, and dry air.
Vitamin infusion facials and the golden caviar anti-aging facial are two luxurious spa facials that help combat and correct these negative effects, leaving you with healthier and younger-looking skin.
Whenever diving into something — literally face-first — it's important to do your research beforehand so you can make sure you're making the perfect choice for your beautiful skin. Find out which skin conditions these vitamin-infused facials treat, what results you can expect, and some unique health benefits of facials done with them.
What Are Vitamin Infusion Facials?
Vitamin infusion facials are non-surgical, non-invasive treatments that deliver high doses of essential vitamins into the skin.
In a typical procedure, a vitamin-rich cream is applied to the face. Assisted by massage or another method of stimulation, the cream penetrates the skin. At Panache, the massage is combined with cupping therapy, using Beauty Cuppies.
Vitamin Infusion Facial Benefits
Both the technique and the active ingredients in the vitamin-infused cream contribute to these facial benefits.
The vitamins
The cocktail of vitamins, such as those found in the DR. GRANDEL Vitamin Infusion Cream, often contains Vitamins A, C, and E. Each has antioxidant effects,which protect the skin.
Vitamin A

has a regenerative effect on skin, refining the complexion with a soft inner glow.
Vitamin C

plays a vital role in healing skin and in collagen production. Collagen helps hydrate skin, keeping it supple and younger-looking.
Vitamin E

helps control skin inflammation and boosts sebum production – an oily substance that conditions and hydrates the skin.
Cupping Therapy
Cupping therapy uses suction cups to increase circulation of blood and lymph. It helps the body get rid of toxins, and move nutrients and white blood cells to tissues that need them.
What is a Golden Caviar Anti-Aging Facial?
Some of the most sumptuous spa facials use caviar to give your skin a slew of potent anti-aging benefits. 24K gold ramps up the health benefits of facials it is used in and it makes this golden caviar facial even more exquisite.
At Panache, the combination is applied as a mask and expertly massaged into the skin with warm aventurine stones.
Golden Caviar Facial Benefits
This treatment adds the individual benefits of caviar, pure 24K gold, plus a hot stone massage to the already numerous benefits.
Caviar
Caviar's oils and protein help stimulate normal skin function, boost collagen production, and prevent the breakdown of elastin in the skin. Caviar also provides UV protection, while improving the skin's overall texture and reducing inflammation.
Note: Caviar facials are not recommended for persons with a fish or shellfish allergy.
24K Gold
24K gold is considered to have powerful antioxidant, anti-inflammatory, and antibacterial properties. It also may support collagen production while protecting your skin from harmful free radicals.
Hot Stone Massage
A golden caviar facial brings together the benefits of facials and hot stone massages. The heat relieves muscle tension and reduces pain. The massage eases stress and anxiety while promoting relaxation. Aventurine stones have a general calming effect while helping to purify and heal the skin.
Which Skin Conditions Do These Spa Facials Treat?
Some skin conditions can be treated effectively with either of these spa facials. In other cases, one works much better than the other.
Vitamin Infusion Facials
Sun spots and sun damage

Hyperpigmentation and brown spots

Uneven skin texture and tone

Scars

Rosacea

Acne

Wrinkles and fine lines

Dull, dehydrated skin

Dry skin

Sagging skin
Golden Caviar Facial
Dry skin

Aging skin

Sagging skin

Fine lines and wrinkles

Inflammation-prone skin

Redness-prone skin
What Kind of Results Can You Expect?
Here are some results you get from vitamin infusion facials and a golden caviar facial.
Results of Vitamin Infusion Facials
Softer, smoother skin

Improved skin clarity

Brighter, more radiant skin

Decreased pore size

Improved tone, texture, elasticity, and firmness

Smoothing of fine lines and wrinkles

More youthful-looking skin

Faded scars and pigmentation

Fewer acne break-outs

Improved overall skin health
Results of a Golden Caviar Facial
Rejuvenated skin

Deeply hydrated skin

Diminished appearance of fine lines and wrinkles

Firmer skin

Diminished age spots

Enhanced natural glow

More even skin tone

Brighter, glowing skin

Improved skin texture

Diminished redness
Still not sure which is the right spa facial for you?
Get in touch! Through consultation and assessment, our estheticians can determine your specific skin needs. We can suggest the right facial for your skin's unique issues, ensuring you get the very best results. Make your appointment today!