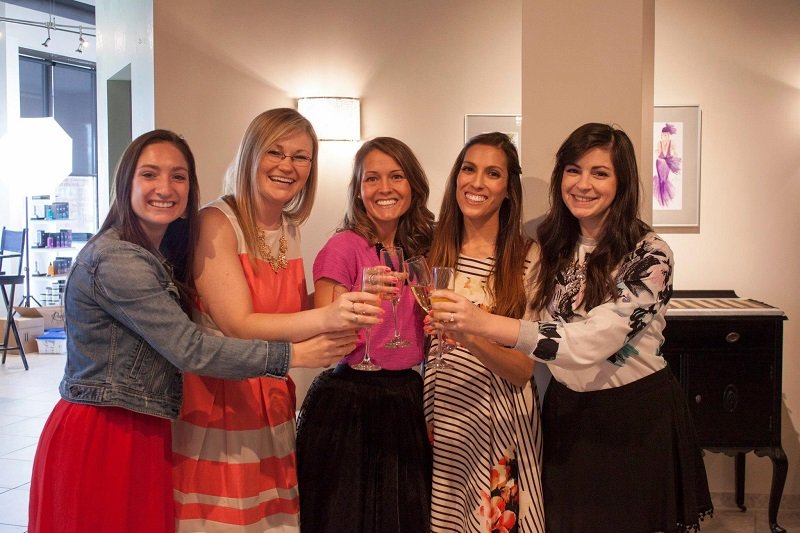 Posted on March 26th, 2020 at 10:48 AM
We know what you're thinking: who needs a reason to have a spa party? You have a good point, but we want to give you some ideas as to what a spa party could be used for! At Panache Salon & Spa, we offer amazing private spa parties for any occasion. Not only are they relaxing, but they are also a fun and great way to make meaningful memories with close friends and family. Whether it's for a birthday party, bachelorette party, or just because, we will never say no to planning a spa party with you.
Birthday Spa Party
Are you or someone you love turning one year older? Instead of the usual celebration of drinks and dinner, let's celebrate with a birthday spa party! Birthday spa parties are unlike any boring old birthday party you've had before. They're full of food, pampering, and overall relaxation. Spa parties can also make a great surprise party for a friend or family member. It would be one they'd never forget!
Bachelorette Spa Party
You're counting down the days until your wedding, but your bachelorette party has arrived! If you're a bride-to-be who has no interest in the usual type of bachelorette party, a spa party might be just what you're looking for. Trade in those heels for slippers and that liquor for wine and come relax with us! We'll be sure that you look and feel more refreshed and radiant as ever.
Mother's Day Spa Party
Don't know what to get your mom for Mother's Day? We'd like to suggest a Mother's Day spa party because all mom's need a day of relaxation at some point. Make it a family event and invite your sisters, your grandmas, and your aunts too! Special women call for special parties, and that's exactly what a Mother's Day spa party would be.
Girls' Night
What better reason to have a spa party than the fact that you and your girls deserve it? It's time to gather your closest friends and family and take a day dedicated to yourselves. Enjoy a day full of food, beverages, and spa services of your choice. Your first step is to choose a date and the services each spa party member will receive. We will handle the rest!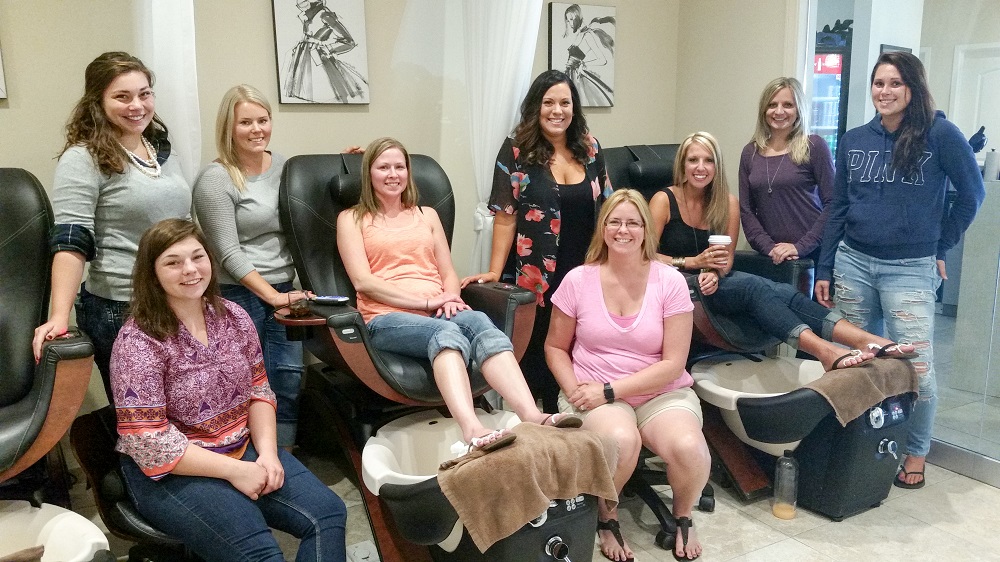 Book a Spa Party with Panache
Nobody needs a reason for a spa party, but it is nice to have a few options. If you're celebrating a special occasion or just need a day with the girls, book a spa party in Erie, PA with Panache Salon & Spa. Better hurry though; our spa parties book up fast, so schedule yours today!