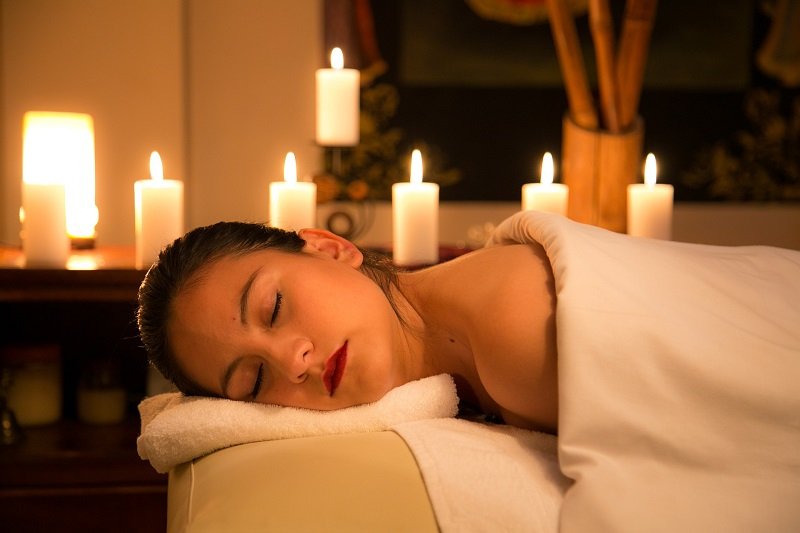 Posted on February 11th, 2020 at 5:14 PM
With Valentine's Day right around the corner, you may be scrambling to find the perfect, last-minute gift for that special someone. It's probably too late to order something online; what will you do?? Massages are a great way to display your love and admiration for your significant other, so why not start there? Panache Salon and Spa is always looking to help a hopeless romantic find the perfect Valentine's Day gift and offers three extraordinarily romantic massages for you to get your hands on.
Deep Tissue Massage

Deep tissue massage is a type of massage therapy that applies sustained pressure using slow, deep strokes to reach the deepest layers of muscle tissues, tendons, and fascia (the protective layer that surrounds joints, bones, and muscles). Deep tissue massage therapy is beneficial in alleviating chronic aches and pain, as well as muscle tightness and stiffness.

For deep tissue massage, our massage therapists use best practices and techniques to break up scar tissue and physically break down knots. This can drastically improve circulation, range of motion, and reduce pain.

This type of massage therapy has the potential to be discomforting or even painful at times as the massage therapist works on tougher areas of scar tissue or knots. If you feel discomfort or pain during your massage therapy appointment, it's important to tell your therapist so they can adjust their technique in a way that is still effective, but more comfortable for you.

Hot Stone Massage

Hot stone massage is a type of massage therapy that utilizes smooth, heated stones. The concentrated heat and weight of the stone promote muscle relaxation, making it easier for the massage therapist to apply a deeper pressure without causing the discomfort that normally comes along with it.

During a hot stone massage therapy appointment, stones are heated in a professional massage stone heater until they reach between 100 and 150 degrees. After being warmed, stones are generally placed along the spine, on the stomach, chest, face, palms, feet, and sometimes in between toes. Some massage therapists will hold stones and use them to massage, allowing the ability to get deeper in the muscles without using additional pressure.



Hot stone massage therapy offers both physical and psychological benefits to the people who choose to get them. It is commonly used to help reduce anxiety or stress, promote sleep, help with depression, and help relieve muscle tension and chronic pain.

Stones can seem too hot for some people who may have sensitive skin. If the stones are too hot or uncomfortable, let your massage therapist know in order to avoid burns. Another way to prevent burns is to never use stones that have been heated in a microwave, slow cooker, oven, or hot plate.

Couples Massage

What could be more romantic than a couples massage? Spending time together in a candle-lit room has Valentine's Day written all over it. With Panache's couple's massage therapy in Erie, PA, you can choose from any of our relaxing full body massage treatments. With our exclusive couple's massage therapy room, you'll be relaxed and have the luxurious privacy you deserve. It's time to spend time with the one you love!
Time to get moving!
Don't wake up empty-handed on Valentine's Day! Book your lover's massage therapy appointment or buy them a Panache eGift Card; whichever your heart desires. They'll love you just a little bit more for it, we guarantee it 😉