Melt into a state of true relaxation like never before.
Close your eyes, dream, drift, and relax. The hot stone massage is our signature massage treatment, a therapeutic massage utilizing the application of hot basalt river stones of varying sizes to key points on the body to create improved circulatory flow.
By warming the muscles with hot river stones, massage therapists are able to do more intense manipulations of the muscle tissues than with a traditional massage treatment. Similar to a deep tissue massage, a hot stone massage relieves chronically tense muscles to promote a deeper sense of calmness and relaxation, making it an excellent therapeutic massage treatment. Allow yourself to drift away into the ultimate relaxation. Request a hot stone massage treatment at Panache Salon & Spa in Erie, PA today.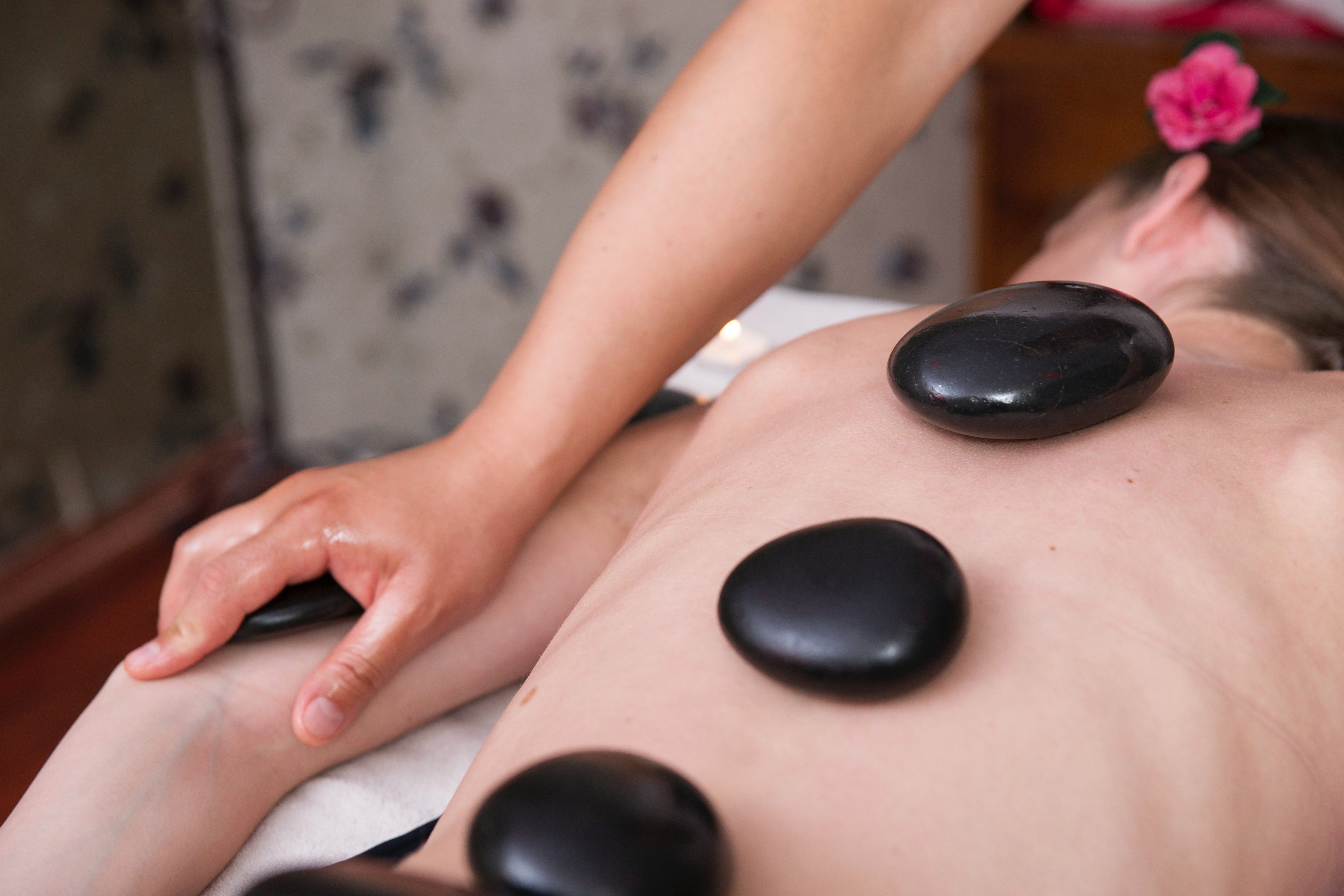 Getting a Hot Stone Massage at Panache
Ninety-minute hot stone massage treatments are available at the Panache spa in Erie, PA for only $107 USD. This extended massage treatment allows you to unwind and reach a state of ultimate relaxation. Included in your massage is a hot stone treatment by an experienced massage therapist, as well as an accompanying massage. Schedule your hot stone massage treatment today!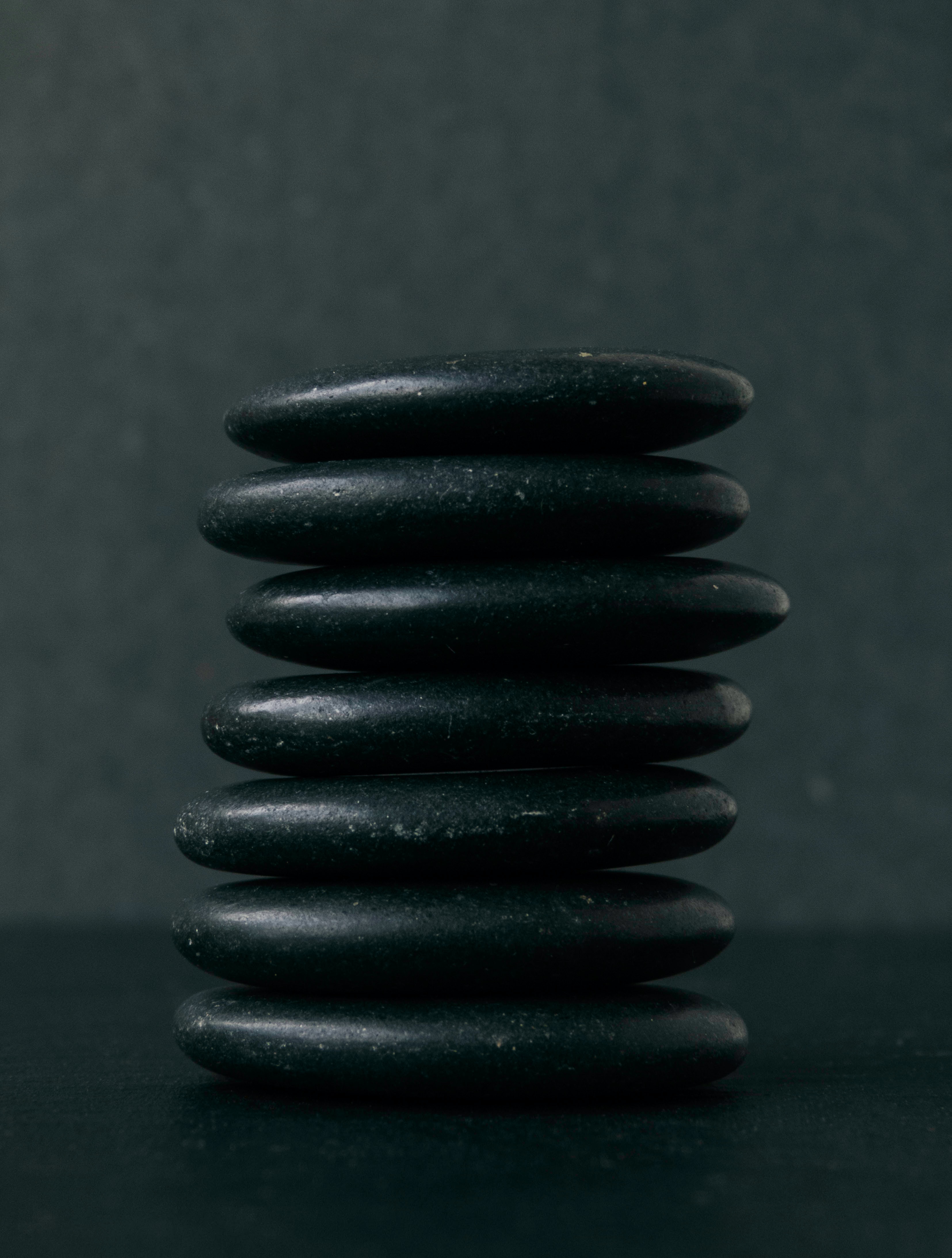 Learn More About the
History of Hot Stone Massage Therapy Before Your Appointment
The practice of using hot basalt river stones in therapeutic massage treatments began in India around 5,000 years ago! This ancient technique has been used for a variety of purposes — from aiding in relaxing sore and tense muscles, improving circulation to help relieve chronic pain, improving digestion (by placing the hot stones on an individual's stomach), and more. The vast array of uses lends itself to the countless benefits of the treatment.
When you schedule your hot stone massage, try to keep the remainder of your day following the treatment clear. By not scheduling back to back meetings following your spa treatment, you give your body (and mind!) the space to full absorb the benefits of this ancient treatment.