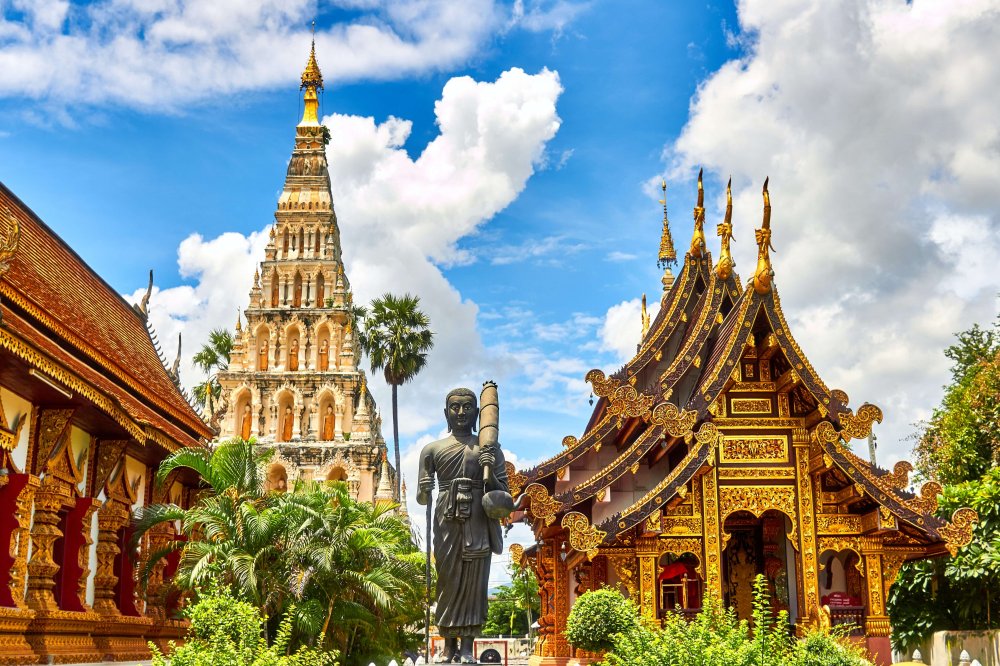 Posted on February 19th, 2021 at 11:32 AM
Perhaps a massage treatment is a rare treat, or at least not something that is often a priority in your self-care routine. As the winter wears on, however, your body is stiff, achy, and your mind could really use a break.
Since a massage is a luxury in your life, it is important to choose a massage package that does it all.
The answer to your combination massage dreams is here: A Thai herbal ball massage.
Thai herbal ball massages combine a variety of techniques for a full-body experience that engages multiple senses and provides a deep state of relaxation. Think aromatherapy massage meets traditional Thai massage therapy while being infused with full-body herbal therapy.
The Ancient Techniques of Thai Herbal Ball Massage
You may have heard of this massage in the past and not even realized it, as it has many names. Sometimes you'll hear it called an herbal ball compress massage or an herbal steam massage.
Regardless of what it's called, this massage treatment has been around since ancient times and is now gaining popularity in modern salons for its ability to relieve pain and reduce symptoms of illness.
Like many full-body massages, the Thai herbal ball massage begins at the feet. From there a massage therapist begins rubbing and compressing the calf, thigh, and other parts of the leg with the herbal ball using movements to promote drainage of lactic acid (the chemical that makes muscles stiff).
Using the warmed and moistened herbal compress ball, the massage therapist then begins pummeling and kneading the muscles in the upper leg before moving onto the other. Once the legs have been fully massaged, the therapist will then continue working up the body until complete.
Thai Herbal Massage: From Ancient Thailand to Salons Near You
Thai herbal ball massages have been utilized in Thai medicine for ages. As with many ancient things, it is hard to tell where and by whom this massage technique originated. Documentation suggests however that Thai herbal ball massages have been performed for thousands of years. Highly regarded for its aromatherapeutic benefits, this ancient technique uses a blend of natural herbs for their beneficial effects. Some herbs commonly used in this Thai massage include:
Lemongrass

Turmeric

Kaffir lime

Tamarind

Acacia Concinna
It's likely that you'll love the scent of this Thai massage, and after your treatment, you may even crave the smell when you wish to return to that state of relaxation.
Luckily for you, the herbal compress ball is yours to keep!
Treat yourself to this fusion massage. Schedule your appointment today.