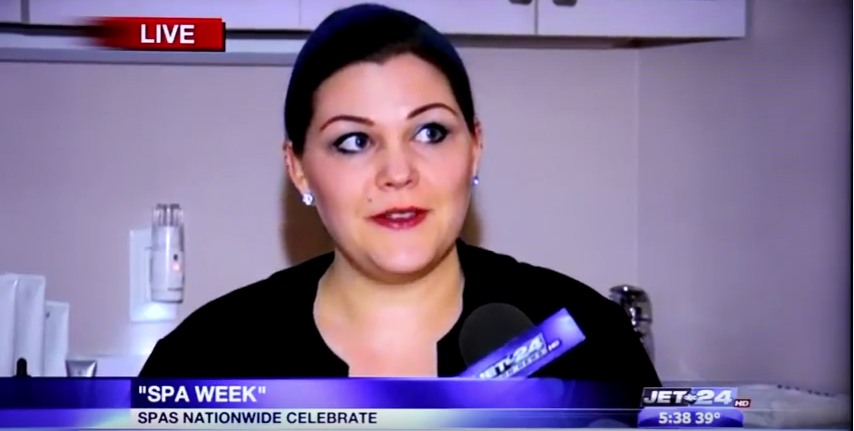 Posted on April 24th, 2017 at 10:05 AM
WJET TV JET/FOX/YourErie was covering Spa Week 2017 and came to visit us at Panache Salon and Spa to speak with one of our estheticians, Amanda Paproski. Demonstrating some different spa treatments on WJET reporter Elena LaQuatra JET24 - FOX66 made for an informative and fun morning at our spa.
Amanda has been with us at Panache for many years previously as a nail technician and for several as an esthetician. Some of her specialties include advanced facials and peels, semi-permanent eyelash extensions and the current popular enhancement of Microblading.
Panache would like to thank WJET TV 24, Elena LaQuatra and especially Amanda for being such outstanding professionals and joining us live at Panache at 4:30 am to feature our work in this Spa Week series.