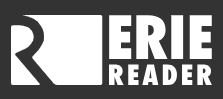 Posted on February 13th, 2019 at 1:57 PM
This was originally published on eriereader.com on 1/30/19.
"In the event you are used to being pampered via what Westerners consider "classic massage," there is another branch of techniques out there just as, if not more, steeped in tradition (and sometimes hot water). Nuat Boran ("noo-ut bo-rahn"), or Thai Body Work, is a series of practices originating some 3,000 years ago in — you guessed it —Thailand. At its core, it involves the client lying on a floor mat as the practitioner gently yet firmly manipulates the body, utilizing a combination of stretches, joint movements, and strokes to facilitate a greater range of motion, enhanced flow of energy, and a generalized sense of relaxation and well-being.

While to the untrained eye certain elements of Nuat Boran might appear like something out of the WWE, Thai Body Work is not an act (at least certainly not a violent one) and the benefits are very real. At Panache Salon and Spa in Erie, customers graciously accept waiting periods of weeks for a session with resident Thai Body Work expert, Kae Duangkaew Hoag. A Thailand native, she travels backs to the source every two years to add new techniques to an impressive repertoire that has been built up over the course of more than three decades. Such intimate and genuine knowledge of the practice is rare, especially in Erie."