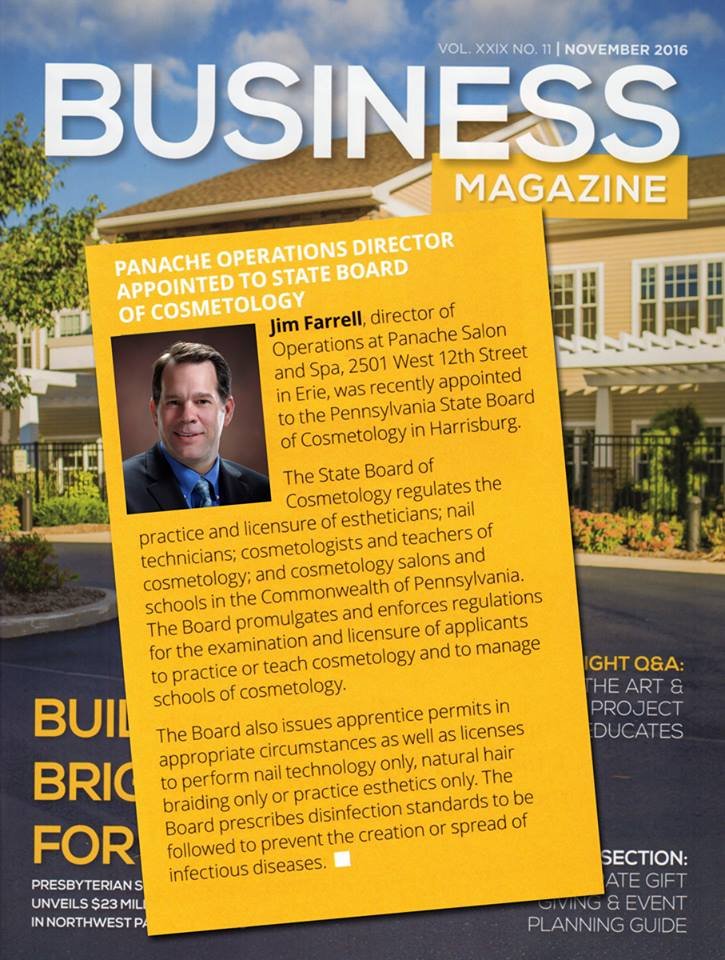 Posted on February 15th, 2017 at 10:17 AM
Panache has some great news to share on behalf of our Operations Director, Jim Farrell. In November Mr. Farrell was honored to become the only Public Member on the Pennsylvania Board of Cosmetology. Jim now holds the position of Vice-Chair on the Board and is enjoying his appointment in Harrisburg and helping direct the Cosmetology industry regulations to ensure the safety and comfort of all Pennsylvanians. "It has been a rewarding experience in Harrisburg and participating in the decisions that will, in turn, keep cosmetology safe for all clients visiting their local salons, It is a true honor to bring more attention in this respect to the Erie area salons", says Mr. Farrell.
Congratulations on your latest accomplishment Jim, the Erie salon community and Panache are lucky to have you.