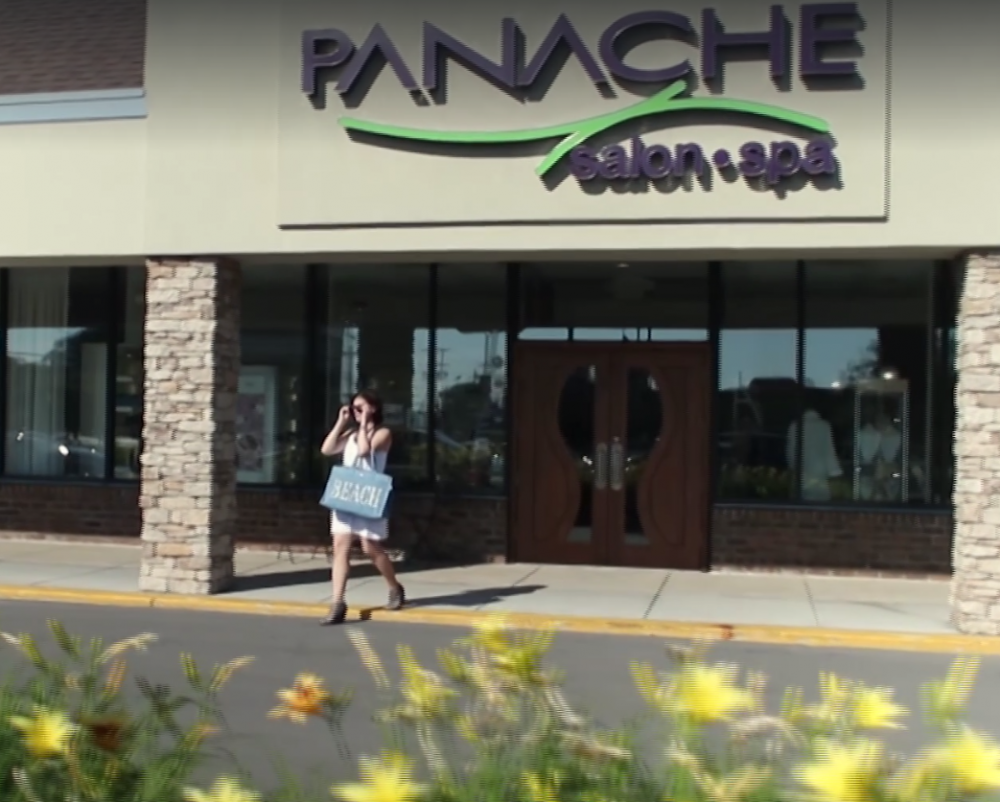 Posted on July 20th, 2017 at 3:55 PM
We are so excited to share our new commercial that will begin airing in August on select local broadcast stations. We follow Laura from her date night in the commercial a few years ago to watch the latest part of her story unfold at some familiar local surroundings. Panache Salon and Spa is here to make everyone feel beautiful for each and every special occasion in your life.
Check out her beautiful Summer hair by Artistic Director, Edna and flawless Airbrush Makeup by Alex including gorgeous accessories from Lola at Panache from Sylca Designs, Quilted Koala and Good Work(s) Make A Difference.
Even though Laura's day job is a Master Stylist at Panache, you can see she's a wonderful actress as well! Thank you to the entire Fetzner family: Rick, Laura, baby Lucas and furry Brooklyn too.
Another job well done by Paul Gibbens from Gibbens Creative and all the wonderful people behind the scenes: Barbara Reitinger, Michele Ashby Farrell who helped put together our latest piece!