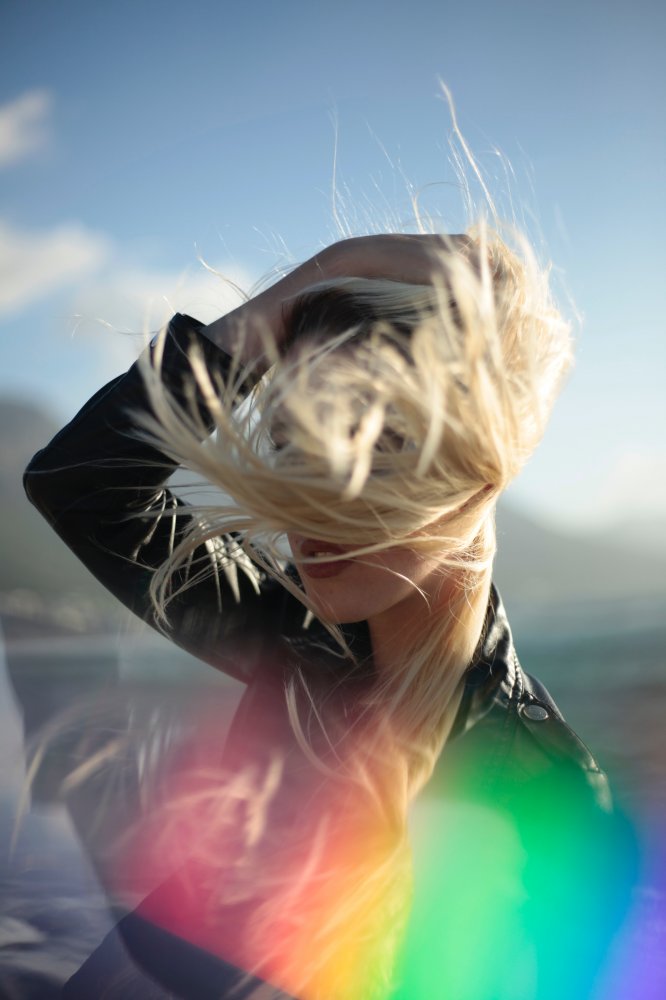 Posted on October 20th, 2020 at 1:12 PM
Low maintenance hair color may seem to be a stylish dream. If you've ever colored your hair, you know that once you include root touch ups every four to eight weeks, the occasional brightening treatment and required trimming, colored hair can quickly become a hassle — requiring lots of time and energy to maintain that perfect blended shade. But really, who has time for that these days? Having great hair this season doesn't require a ton of upkeep when you take the step to embrace these low maintenance hair color options.
Explore some of our favorite ways to lengthen the lifespan of your color job — with root shadowing, colored conditioner, babylights and more — without the hassle of traditional upkeep.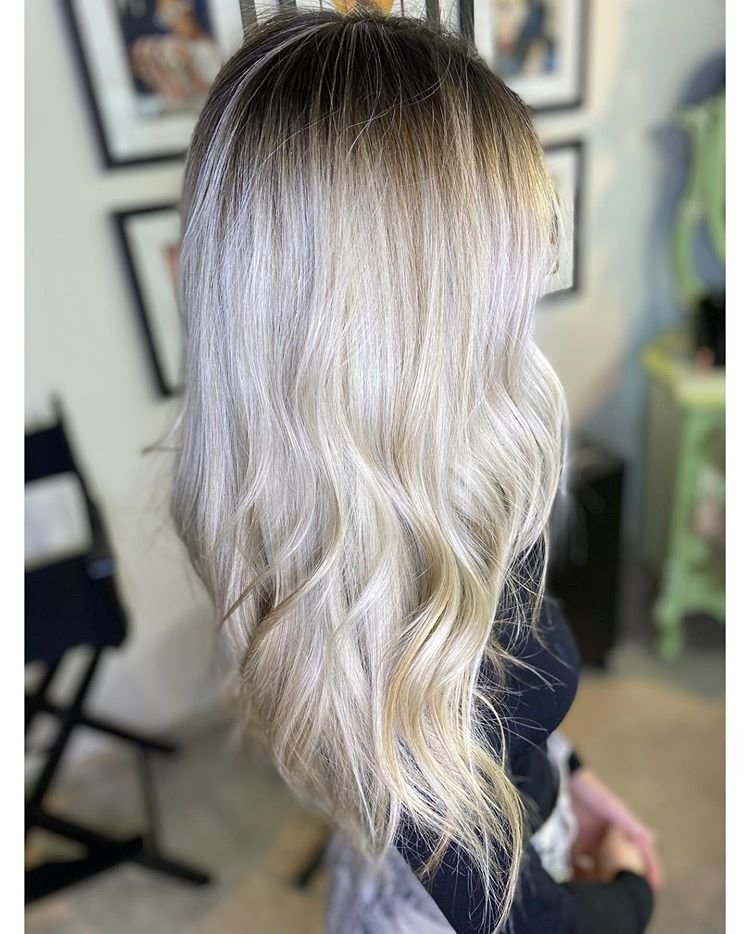 Photo by Panache of one of our gorgeous clients.
1. Root shadowing
This simple touch up makes any hair color job low maintenance. Instead of a full touch up every few weeks, a simple root shadowing treatment extends the life of hair color by covering up natural or white strands that have grown out in the weeks since color was first applied. The best part about root shadowing is that the more you do it (though you should only do color treatments every few weeks), the more subtly your hair color will begin to grow out and fade. Depending on the shade of your natural and colored hair, you may eventually have a balayage-style fade!
Style Bonus: You can learn how to curl your hair with a flat iron to achieve this look!
2. Tinted conditioners
Another way to stay stylish with low maintenance hair color is to freshen things up twice a week with a tinted conditioner. These can be bought online, in beauty supply stores, or directly from your stylist who will know exactly what shade to send you home with.
Not only does this low maintenance hair color technique extend the lifespan of your full color treatment, it provides nourishing protection for strands that may have become damaged in the coloring process.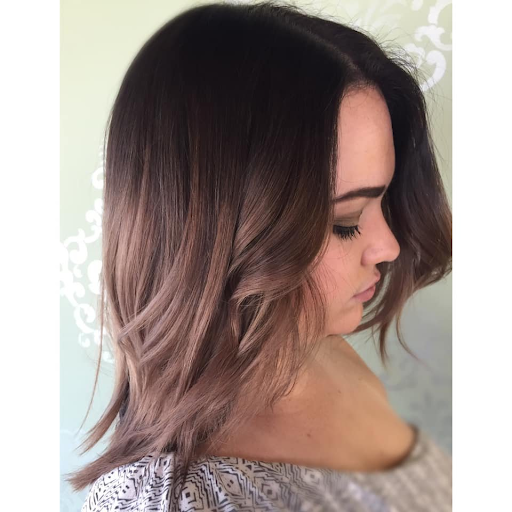 In-house coloring done by Panache stylists.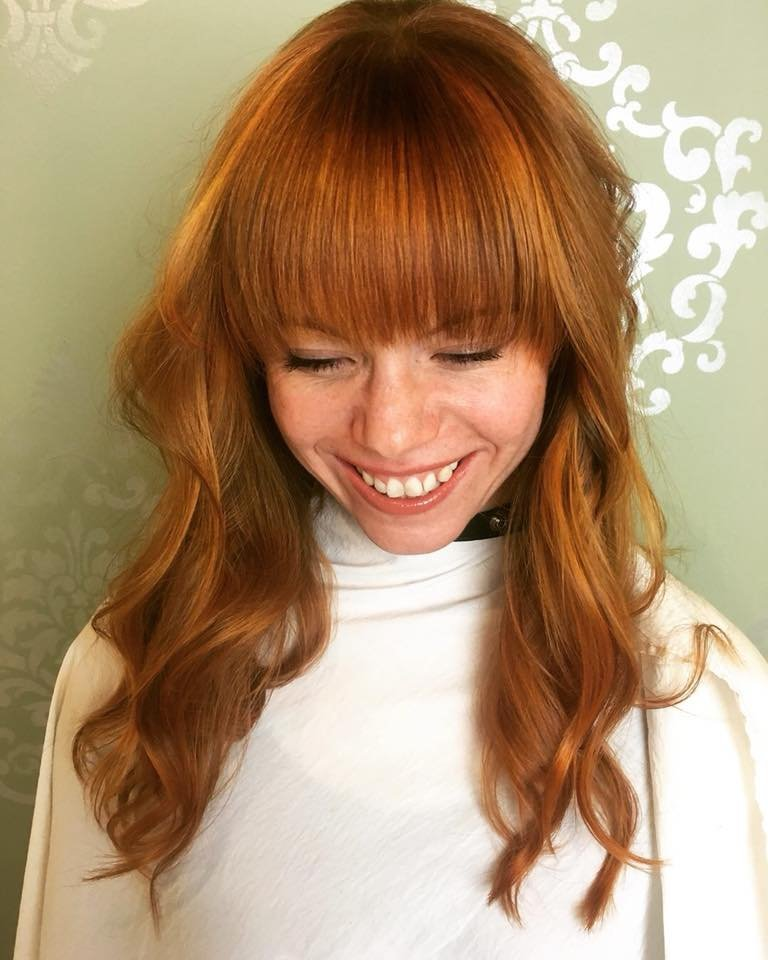 One of Panache's clients shows off her vibrant locks.
3. Close to natural
Sometimes all a gal (or guy) needs is a little shine. If you stare longingly at your locks wondering where all the luster has gone a close-to-natural coloring treatment may be just the thing you need. Work with a colorist to find a hair color shade that is as close to your natural pigment as possible. This very subtle change will add sleekness and shine to your hair without changing your look dramatically. Plus, since the shades are so close, there is no need to worry about the growing out process.
If you're looking for something a little more fun (but still requiring very little upkeep), try getting your hair colored one or two shades lighter. This will grow out leaving a subtle root shadow that is all the rage.
4. Balayage and babylights
You know about balayage, but have you heard of baby lights? These subtle highlights (often seen on blonde beauties such as Jennifer Lawrence), lighten hair to an angelic hue. The best part of this low maintenance hair color technique is that the more the babylights grow out, the softer the hair appears. Instead of looking like a mess after missing a coloring appointment, baby-lit hair will continue to grow and frame the wearer's face.
Balayage works in a similar fashion; Looking better and more natural as it grows out. By keeping the majority of the lightening and coloring at the ends of hair and gradually fading into highlights near the roots, this popular style has been a favorite low maintenance hair color technique for years.
Schedule a hair color appointment at Panache
Looking good doesn't have to be hard when you embrace the way of low-maintenance beauty. These four low maintenance hair color styles are designed for the busy person you are! Speaking of busy, don't stress about making your next color appointment. You can schedule online, and we even have some last-minute appointments available to book!
Looking for more hair coloring inspiration? Explore our gallery. We update frequently so be sure to browse often!