The Store Is Open!
During this scary time of dealing with the Global Pandemic COVID-19, we have launched two ways that you can still purchase your favorite products from Panache Salon and Spa. All Purchases will be shipped, sorry, but no carry-out will be allowed to maintain the safety of our staff and clients. Product sales will continue while supplies last.
Is it time to get that Oribe Root Touch-Up Spray, Dry Texturizing Spray, Skin Ceuticals Daily Moisturizer and hundreds of other great products that will help in getting through this time.
---
PURCHASE OPTION 1
E-Mail and request the items you would like to purchase. Your items will be shipped. FREE SHIPPING for orders over $50
This E-Mail w monitored daily; our front desk team will call you to confirm the order and receive payment. We will ship as fast as possible using USPS Priority mail to the address you provide.
TO ORDER: Send an e-mail to customercare@panacheerie.com
Please include - Your Name, Phone number, full address, and requested products.
If you are not sure what product you have purchased before, we can help with that as well. Would you like a Video chat to go through Lola to find some new jewelry to cheer you up, fashion sunglasses and much more, just ask, we are here for you! Contact us to arrange a virtual shopping experience.
---
PURCHASE OPTION 2
Use Salon Code to Purchase Directly From www. ORIBE.com. (Temporary online sales of Oribe Hair Care.)

Our salon code is - panachesalonandspa (Use during check-out)
Thank you for your support during this time. We wanted to share an exciting announcement regarding our partnership with Oribe.
Oribe has generously offered to give us a unique salon offer code that you can use when shopping directly on Oribe.com.
From now until May 1, this code will allow our team members to earn a commission
on all purchases that you make using the code.
Need product recommendations?
Ask us on Facebook or e-mail your question to customercare@panacheerie.com
Stay safe and healthy. Stay-At-Home. We look forward to seeing you again soon!
Thank you,
Panache Salon and Spa

All Oribe products purchased directly from the Oribe.com website will be shipped directly by Oribe to you.
Hair Care

Oribe, the eponymous product line from one of the most influential hairdressers of all times defines luxury in hair care.
Combining over 30 years of styling heritage at the top of the editorial and salon worlds with old-world craftsmanship and cutting-edge innovation from the most sought after beauty artisans, the Oribe line delivers the highest possible levels of performance and sophistication. Oribe delivers truly original formulations: gels that condition, oils that hold, sprays that don't flake or clump, skincare-grade shampoos that prep hair for styling while protecting the environment, all lightly scented with specially commissioned French perfumes.
Beautiful in function and form alike, this line is for taste-driven individuals who know that personal style – perfectly expressed through excellence – is the ultimate luxury. These are the products of the hair-obsessed.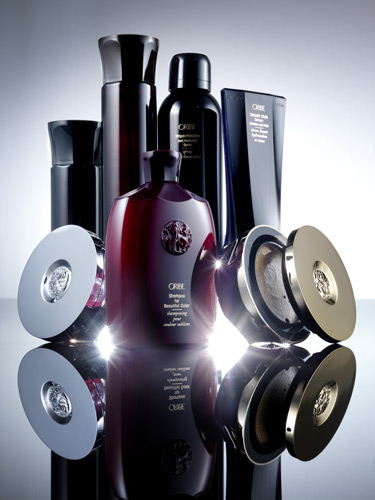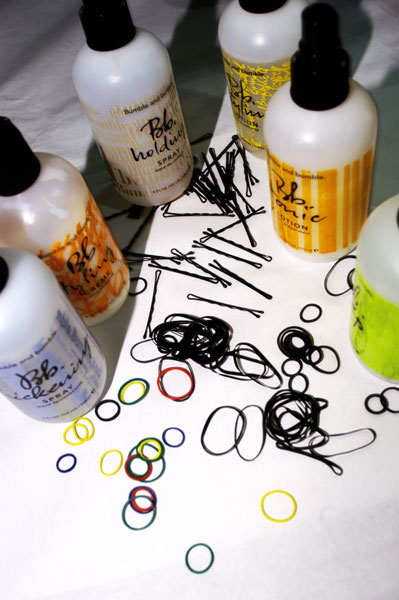 Bumble and bumble began as a New York salon in 1977, where they clipped, colored, and styled their way into prominence with a legendary editorial team, strong design ethic, and a line of extraordinary products.
Created by stylists to give hairdressers and clients what they couldn't find elsewhere, their high-performance products were made to be mixed and layered for a broad range of effects that would stand up to the demands of photo studios and fashion shows.
Wear them as the mood shifts day to day, day to night, outfit to outfit, or season to season. Panache Salon and Spa has been a Bumble Network Salon since 2000.
Skincare
We believe that healthy skin starts with a commitment to a regular skincare regimen, using high-quality products every day. While we often think of the face first when it comes to caring for the skin, the skin on the body also needs attention.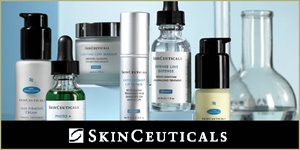 Panache provides only the best products that care for skin from head to toe. Purifying cleansers, refreshing toners, and hydrating moisturizers cover the basics for the face. We also carry specialized treatments for concerns such as acne, aging, and rosacea, as well as targeted products for specific areas like the eyes, neck, and lip. Skincare products for the body, include the basics like cleansers and moisturizers but we also offer more specific products for areas like the hands and feet as well as treatments for concerns such as scars, stretch marks, and cellulite.
Our estheticians must have complete faith in the products we recommend to our clients, that is why we only carry the best in the industry.
Our mission is to improve skin health. Dedicated to this purpose, we make one simple promise—to provide advanced skincare backed by science. Born from decades of skin cancer research, our high potency formulas are concentrated in pure actives and proven to penetrate optimally into skin. Made in the USA, we are used and recommended by dermatologists and plastic surgeons, select pharmacies, medical spas, and premium spas to both correct the signs of aging and prevent future damage.
All the products found at Panache are extensions of the belief that we need to be good to ourselves and our world!
We have researched and selected skincare, haircare, makeup and massage products that utilize natural and botanical elements. We look for sulfate-free, paraben-free, paba-free, and ammonia-free products. It is our belief by using only these professional products we can deliver excellent results for optimum skin and hair health.
Our jewelry lines are carefully chosen from unique artists found throughout the country by our resident Style Guru, Raine Siegel. Her ability to select the latest one-of-a-kind items is sure to please the most discriminating customer. Explore all that Panache has to offer, specifically selected for you!
If you would like to learn even more about all our lines be sure to visit the Media/Video section of our site and look for "Companies We Love."



Spa Products
Panache carries a vast selection of Spa products. Below is a just sampling of some of the companies and spa lines we offer.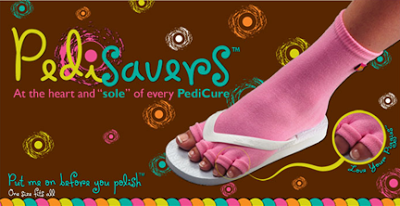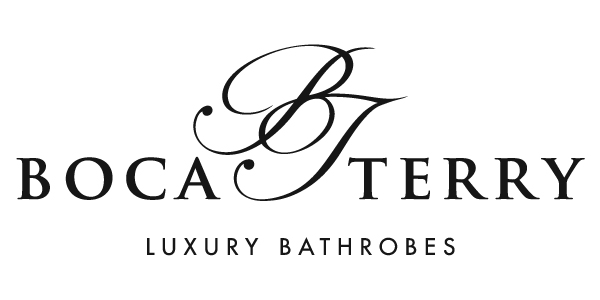 Jewelry
The jewelry pieces found in our boutique, LOLA, is both beautiful and affordable. Our jewelry buyer seeks out special and unique items crafted from actual Jewelry Artists. We bring in pieces from around the world to showcase the artist and learn more about their stories.
The image to the left is just a sampling of some of the wonderful items and designers we have brought to Panache and LOLA. New jewelry is arriving all the time so the selection transforms throughout the seasons. Stop by today, you will be surprised at what you can find in LOLA!
Gift Baskets
Panache is all about customizing your experience; while receiving services or shopping for a gift for that special someone.
We offer custom gift baskets tailored to your company, event or occasion. Our gift sets do not come in the standard "wicker" gift basket but in many different and unique containers, such as hat boxes or small French suitcases. For a custom gift set, please contact us at 814.838.3333.